INDUSTRIAL AI SOLUTIONS
Modern Advanced Image & Video-based AI Engine with hybrid-framework designed to deliver accuracy and speed
Unique 3D-based training modules for fast training with limited dataset
Modular solution that is hardware agnostic and flexible to deploy
HARDWARE
We have worked with multiple hardware providers to create hardware offerings , through our extensive research, that suits most of the vision use-cases.
We recommend the hardware based on specific implementations and support/warranty requirements.
Our AI software is hardware-agnostic and buying hardware from us is optional. You can work directly with hardware partners to procure the recommended hardware.
For secondary hardware systems like conveyor, rigs and supporting enclosures, we will work with your vendors for optimum design or we can offer you turn-key solution through our partner network.
RGB/ Mono Camera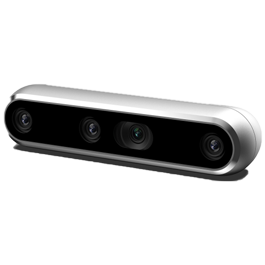 Depth Camera
Compute Unit
Custom Lighting
PLATFORM
Our Industrial AI has been optimized for high accuracy and high-speed detection. For industrial domain, our engine is optimized for object, defect and incident detection. We supports both Cloud or On-Premise deployment. Our software is also available as One-time or Annual subscription licensing  model.
AI TRAINING
Effective Training is key to achieving high accuracy in defect detection. We are working on an web-based tool to enable fast, easy & convenient training
AI ENGINE
With both pixel and object approach, our AI engine is suited to deploy for both highest dimensional accuracy as well as GPU based high-frame rate detection
APPLICATIONS
Visual Quality Inspection
Our AI can identify typical surface/visual features such as shape, color and size, etc.
Continuously optimized for manufacturing defect and variation detection. Some of standard being shape, size, scratches, dents, micro defects, color variations, etc.
Validate surface finish quality with high-pixel camera and identify parts below some thresholds.
With depth sensing cameras, it is possible to check for either 2D or 3d variations in products.
Variations from ideal end-product outcomes can be identified based on reference database.
Dimension Inspection
Our high high-accuracy AI module can be used to detect dimensional variations with up to 20 micron.
With depth sensing camera, our AI can be used to check for surface or 3D dimensional tolerances.
For high volumes, our modules are capable of checking for dimensions at speed up to 60fps.
Our AI can be trained for mix-part identification and simultaneous dimension measurements.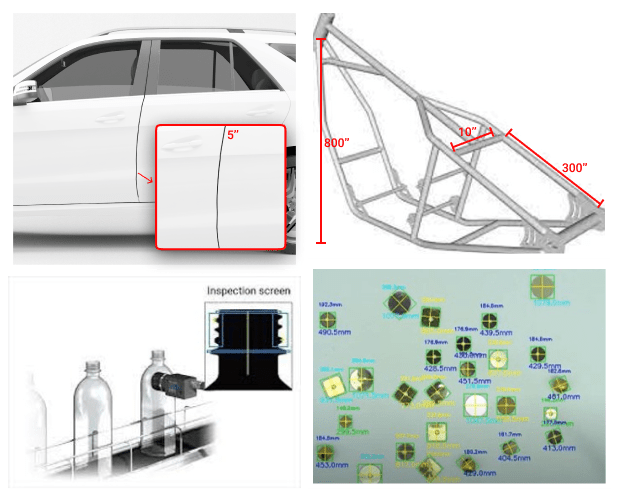 Process Optimization
Our AI can be trained for process optimization and assembly related quality issues.
Our AI can perform video analytics on live-line and flag any variations from the intended performance
like part mismatch, cycle time delays with macro & micro data for review & analysis.
Our AI can be used for identification and prevention of quality related issues.  
Identify, Count, Sort
Static or continuous moving scenario, our AI can be used to detect, identify and count on-the-go.
Text & Label Identification
Our AI can detect simple text, shapes and 3d printed labels on manufacturing parts.
Ideally, it requires a good lighting condition to detect labels,
our solution performs better than standard tools because of our 3D based OCR training.
This may be implemented as mobile app for input capture and synced with central database / third-party solutions.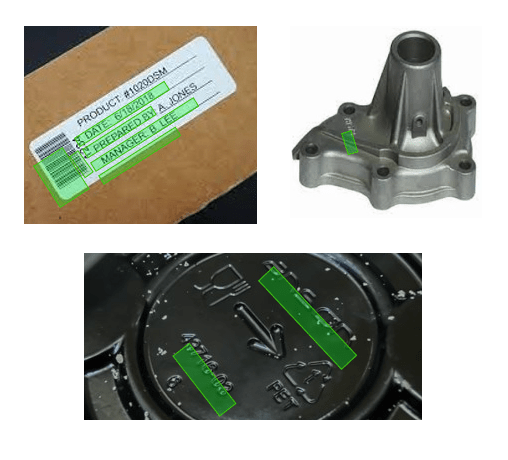 OUR OTHER PRODUCTS
Lets Talk